March 30, 2015 | Press Release | C.C. Jentsch Cellars
Announcing: Golden Mile Bench sub-GI
FOR IMMEDIATE RELEASE
Golden Mile Bench Geographical Indication (GI) a First In British Columbia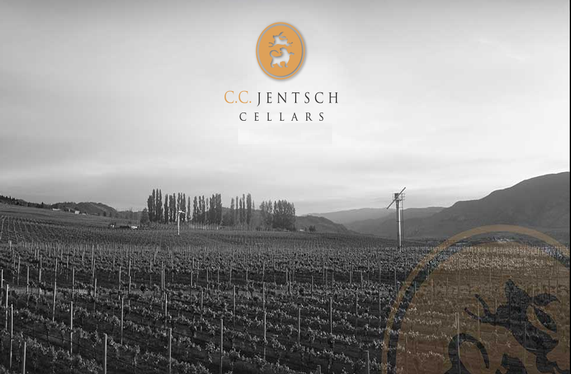 Okanagan, British Columbia, March 30, 2015 – After submitting a proposal in May 2014 to the BC Wine Authority, a group of wine producers has finally received approval from the Ministry of Agriculture on BC's first sub-GI: Golden Mile Bench.
"After careful study and scientifi​c analysis, the Golden Mile Bench has been identified for the unique character of the wines made from grapes grown here," says Don Triggs, owner of Culmina Family Estate Winery. The scientific parameters for the Golden Mile Bench sub-GI include slope, soil, and elevation or aspect, as mapped in partnership with scientists from the Agriculture and Agri-Food Canada, Pacific Agri-Food Research Centre – Summerland (AAFC-PARC Summerland).
"We began working on this in 2009," states Sandra Oldfield, CEO of Tinhorn Creek Vineyards. "This sub-region has the most scientifically defensible boundaries that we (and PARC) could find." The BC Wine Authority approved the initial application and presented it to the Minister of Agriculture in October 2014.
The criteria outlining the unique Golden Mile Bench GI are:
Slope. Fluvial fans with an easterly-facing slope of between 5 to 15%, creating a mesoclimate and assisting with air drainage.
Soil. Coarse-textured and without water table ​influence within the rooting zone, derived entirely from geological formations of Mount Kobau.
Elevation or aspect. Minimum elevation is defined by the base of Hester and Tinhorn Creek escarpments, with maximum at the apex of the Reid Creek fan.
"Wine is as much about place as it is anything else", states Bill Eggert, owner of Fairview Cellars. "Having a legal definition of where our wine comes from is a huge step forward for us and the entire industry." Golden Mile Bench is the first official sub-region of six recognized GIs in the province, and can be used on wine labels.
The Golden Mile Bench sub-GI consists of 11 voting members: Rustico Farm & Cellars, CC Jentsch Cellars, CheckMate Artisanal Winery, Culmina Family Estate Winery, Fairview Cellars, Gehringer Brothers Estate Winery, Hester Creek Estate Winery, Inniskillin Okanagan Vineyards, Road 13 Vineyards, Tinhorn Creek Vineyards, and Willow Hill Vineyards.
Comments
Commenting has been turned off.