CC Jentsch Cellars in the News
I love good jargon. I love weird words with delightful meanings that fit 'just so' into a sentence, like an oddly shaped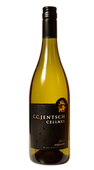 little puzzle piece; and I love the irrational thrill I get if ever I have the opportunity to use one.
However, the jargon of wine tasting and enjoying sometimes seems intended to deceive and bewilder! Often, it can feel like reading a real estate listing…is it cozy, or cramped? Does rustic mean charming…or sloppy?
Understanding one of the most important facets of wine, acidity, can help us read between the lines of wine tasting jargon and pick the perfect wine for any occasion.
When we hear the word 'acidity' in a wine tasting note, it might conjure up scary images of biting into a lemon. Yet there are some other less obvious references to a wine's acidity that are more pleasantly evocative, such as 'mouth-watering', 'lip-smacking', 'juicy', 'crisp', and 'refreshing'.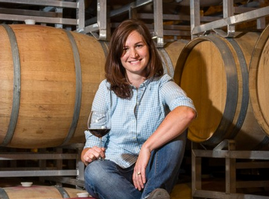 Doesn't that sound tastier? Imagine how refreshing a glass of lemonade is on a hot day, or how palate-cleansing a fresh squeeze of lemon is with crispy fish and chips. A classic pairing is creamy cheese paired with a sweet-sour slice of pear or a few grapes. Playing around with bright, tongue-tingling wines and rich foods is a delightful experiment in contrast and refreshment.
So too does 'like go with like': dishes high in acidic elements like citrus and other tart fruits, tomato, and vinegar can be successfully paired with higher acid wines; situations where a bigger, deeper wine might fail.
The natural fruit acids present in grapes follow through into the finished wine. The maturity of the fruit at harvest time determines how much, and how balanced, those acids will be in the wine.
Grapes picked before optimal maturity may be overly 'tart', while those picked past their prime may have very little natural acid left, and thus may lose some precious 'freshness'.
Winemaking is a constant quest for balance. A wine lacking in acidity could taste 'flabby', 'flat' or even 'tired'; acidity keeps flavours fresh and bright. Conversely, too much acid can throw off a wine's balance, resulting in wines that are unpleasantly 'sour', 'tart', or 'sharp'.
I will leave you with these delicious sample pairings for bright crisp wines (like the CC Jentsch Viognier):
Salty foods: charcuterie, olives, potato chips!
Tart and tangy foods: homemade pickles and citrus relishes on white fish.
Rich foods: medium-sharp cheeses, like aged white cheddar, parmesan and feta.
Fried foods: tempura, fish & chips.


Farming is a hard business at the best of times. At others, it's downright frustrating! A whole summer of hard work can be ruined by too much fruit on the market, pests, or weather problems. The year 1998 saw global heat records, resulting in abundant crops and some of the best fruit grown in years throughout the Okanagan valley.
Prior to converting their farm to grapes Chris and Betty Jentsch were tending almost 100 acres of cherries. Cherries love heat and sunshine, however, during that year's harvest a significant hail storm hit the orchard damaging a large part of the crop. In spite of the damage the fruit was still some of best ever produced but would not satisfy a market that demands perfection. What was one to do?
Chris being resourceful, inventive, and determined, suggested that maybe the solution lay in making cherry vinegar and naming it "The Three Sisters" in honor of their daughters. Having no alternative to offer, Betty let Chris go ahead on the assurance that he would commit to selling it the next year. Well as fate would have it, the following year things were rather busy around the farm and the vinegar would have to wait for another year, then another, and another. To make a long story short, the vinegar sat maturing for over 17 years! Needless to say, all of this time has worked magic and created a one of a kind, succulent, dark, rich, and fruity liquid that is as unique as the circumstances that led to its creation
First impressions are reminiscent of a balsamic vinegar (without the sweetness), a strong fruity aroma, well-balanced acidity and an explosion of flavor that is perfect for marinades, salad dressings, or as a dip. Chef Chris Shafton from KRAFTY kitchen + bar in Kelowna was so impressed that "he puts it in almost everything" on his menu. Who is Chris Shafton you ask? Chris is one of the top young chef in Canada and now make his home in Kelowna, creating amazing flavors at his new restaurant in Kelowna. Chris was a top 3 finisher in Top Chef Canada 2012, he is an amazingly energetic, charismatic and talented chef. I have had the pleasure of sampling his famous Venison Tartare with "Threes Sister's Vinegar" and was so good that I had to ask him to share his recipe with you our customers. I hope you enjoy it as much as I did.
Philippe Daigle
Terroir Distribution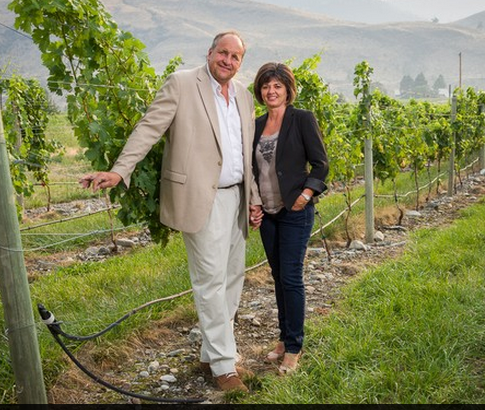 It's already the end of March and we couldn't have asked for nicer weather! Reports from most of the country show how cold and snowy it could be. I am knocking on my wooden desk as I type to prevent a reversal of this situation and offer the weather gods a toast in appreciation.
The nice climatic conditions have afforded us the opportunity to be ahead of the curve in the vineyard- pruning is done, and cane tying is well under way. The usual springtime sensations abound: birds, budding grasses and the sun's warmth radiating on one's face, especially in those wind-protected nooks, make it wonderfully apparent that it's good to be alive and smelling the roses.
The vintages from 2014 are so well balanced they promise to be exceptional; the three whites and The Dance rosé will be bottled in May. We are very excited to add to our portfolio a white blend named "The Quest". It is a medium bodied wine with a fruit-forward summer freshness that is utterly delightful! The Chardonnay gives it a regal smoothness, the Viognier provides fruity peach and grapefruit zest, and the playfully spicy aromatics of the Gewürztraminer make this trinity awesome!
Our tasting room will offer expanded hours, 10am-6pm daily, and will be opening in time for Easter.
I am looking forward to welcoming back past customers, and meeting and introducing myself to new people is one of my most favorite things. There is a real excitement in the momentum that our winery has, and I can't wait for the doors to open.
Chris Jentsch
FOR IMMEDIATE RELEASE
Golden Mile Bench Geographical Indication (GI) a First In British Columbia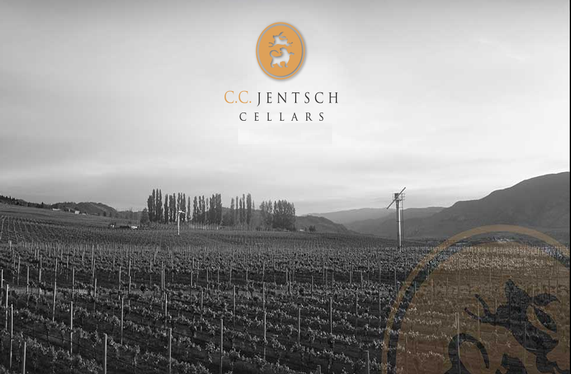 Okanagan, British Columbia, March 30, 2015 – After submitting a proposal in May 2014 to the BC Wine Authority, a group of wine producers has finally received approval from the Ministry of Agriculture on BC's first sub-GI: Golden Mile Bench.
"After careful study and scientifi​c analysis, the Golden Mile Bench has been identified for the unique character of the wines made from grapes grown here," says Don Triggs, owner of Culmina Family Estate Winery. The scientific parameters for the Golden Mile Bench sub-GI include slope, soil, and elevation or aspect, as mapped in partnership with scientists from the Agriculture and Agri-Food Canada, Pacific Agri-Food Research Centre – Summerland (AAFC-PARC Summerland).
"We began working on this in 2009," states Sandra Oldfield, CEO of Tinhorn Creek Vineyards. "This sub-region has the most scientifically defensible boundaries that we (and PARC) could find." The BC Wine Authority approved the initial application and presented it to the Minister of Agriculture in October 2014.
The criteria outlining the unique Golden Mile Bench GI are:
Slope. Fluvial fans with an easterly-facing slope of between 5 to 15%, creating a mesoclimate and assisting with air drainage.
Soil. Coarse-textured and without water table ​influence within the rooting zone, derived entirely from geological formations of Mount Kobau.
Elevation or aspect. Minimum elevation is defined by the base of Hester and Tinhorn Creek escarpments, with maximum at the apex of the Reid Creek fan.
"Wine is as much about place as it is anything else", states Bill Eggert, owner of Fairview Cellars. "Having a legal definition of where our wine comes from is a huge step forward for us and the entire industry." Golden Mile Bench is the first official sub-region of six recognized GIs in the province, and can be used on wine labels.
The Golden Mile Bench sub-GI consists of 11 voting members: Rustico Farm & Cellars, CC Jentsch Cellars, CheckMate Artisanal Winery, Culmina Family Estate Winery, Fairview Cellars, Gehringer Brothers Estate Winery, Hester Creek Estate Winery, Inniskillin Okanagan Vineyards, Road 13 Vineyards, Tinhorn Creek Vineyards, and Willow Hill Vineyards.
B.C. Food & Wine Trails • MARCH/APRIL 2015
Travellers along Highway 97 may have noticed the new winery CC Jentsch last summer between Oliver and Osoyoos...
By Larry Arnold - Eat Magazine
Located just outside of Oliver on the famed Golden Mile, the Jentsch family...
by Treve Ring - Eat Magazine
I've just returned from a few weeks in Australia, travelling and tasting through the vast country's wine regions, and experiencing the distinct regionality and terroir that neighbouring regions express. It's clearly evident that place matters, and producers are proud to reflect their soils and vines in their wines.
By Julianna Hayes, Grape Expectations
Kelowna Daily Courier, Dec. 14, 2014
It's official. There are less than two weeks until Christmas — 12 days in fact. And most of you are no doubt in a harried state juggling working, shopping, decorating, meal planning, guest hosting and obligatory holiday partying.
No wonder everyone truly needs a respite after the holidays.

So I thought I'd try to make one small component of your life a little easier by suggesting wines suitable for each of your remaining 12 days of Christmas. Even if you don't require that many yourself, you'll have plenty of options for sharing and the one or two (or three) to help see you through the grind.

KELOWNA, BC - The British Columbia Wine Institute is lauding the recent decision by the BC Wine Authority to approve the first sub-appellation in the province.
Known as the Golden Mile Bench, located on the western slope of the Okanagan Valley south of Oliver, this marks the first sub-Designated Viticultural Area (or sub-Geographical Indication) of the Okanagan Valley DVA. The Golden Mile Bench is the first such application to the BC Wine Authority.
There were two more awards added to the CC Jentsch collection recently. The winery won a gold for their 2012 Syrah and a silver for their 2013 The Chase, from the recent 2014 BC Wine awards.
This makes six awards this year for the Syrah which won silver medals at the Decanter World Wine Awards 2014 in England, the Pacific Rim International Wine Competition 2014 in California, and the National Wine Awards of Canada 2014 in Ontario. It also won the silver and judges choice award at the World Wine Awards of Canada 2014 in Ontario as well as a bronze at the International Wine Challenge 2014 in England.

The Chase, a claret coloured five varietal Bordeaux style blend, is no stranger to winning. The 2012 The Chase won bronze from the Decanter World Wine Awards of 2014 and the Pacific Rim International Wine Competition as well as being a finalist in the BC Best of Varietal Awards for 2014.

"Our Syrah is a full bodied wine which was co-fermented with 6% Viognier," explains Chris Jentsch, who was thrilled with the awards his wine has won. "The Chase is a mixture of Cab Sav, Malbec, Merlot and Petit Verdot."

Chris Jentsch grew up in the Okanagan and was a fruit farmer for most of his life. In 2002 he switched from cherries to grapes and in 2012 he turned his fruit packing warehouse into a cellar and tasting room. Their winemaker, Amber Pratt, moved to the Okanagan in 2009 and is highly knowledgeable on the grapes and conditions in the south Okanagan.

"We are honoured to be acknowledged for our work in the wine industry," said Jentsch. "Our entire team works very hard, and it is great to see that hard work rewarded at the BC Wine Awards.

For more information and photos contact Chris Jentsch at 778-439-2091 or email info@ccjentschcellars.com.