CC Jentsch Cellars in the News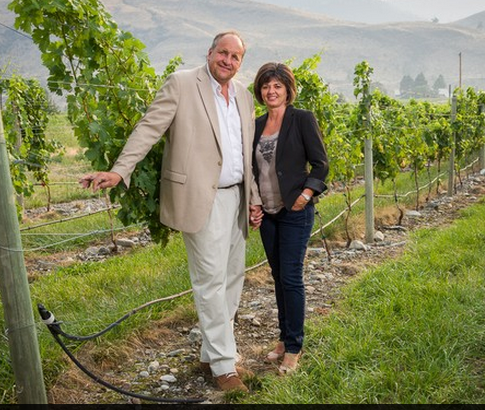 It's already the end of March and we couldn't have asked for nicer weather! Reports from most of the country show how cold and snowy it could be. I am knocking on my wooden desk as I type to prevent a reversal of this situation and offer the weather gods a toast in appreciation.
The nice climatic conditions have afforded us the opportunity to be ahead of the curve in the vineyard- pruning is done, and cane tying is well under way. The usual springtime sensations abound: birds, budding grasses and the sun's warmth radiating on one's face, especially in those wind-protected nooks, make it wonderfully apparent that it's good to be alive and smelling the roses.
The vintages from 2014 are so well balanced they promise to be exceptional; the three whites and The Dance rosé will be bottled in May. We are very excited to add to our portfolio a white blend named "The Quest". It is a medium bodied wine with a fruit-forward summer freshness that is utterly delightful! The Chardonnay gives it a regal smoothness, the Viognier provides fruity peach and grapefruit zest, and the playfully spicy aromatics of the Gewürztraminer make this trinity awesome!
Our tasting room will offer expanded hours, 10am-6pm daily, and will be opening in time for Easter.
I am looking forward to welcoming back past customers, and meeting and introducing myself to new people is one of my most favorite things. There is a real excitement in the momentum that our winery has, and I can't wait for the doors to open.
Chris Jentsch